Platform Finmatex is a cutting edge fintech platform containing an extensive suite of technologies for building and managing sophisticated own-branded mobile banking app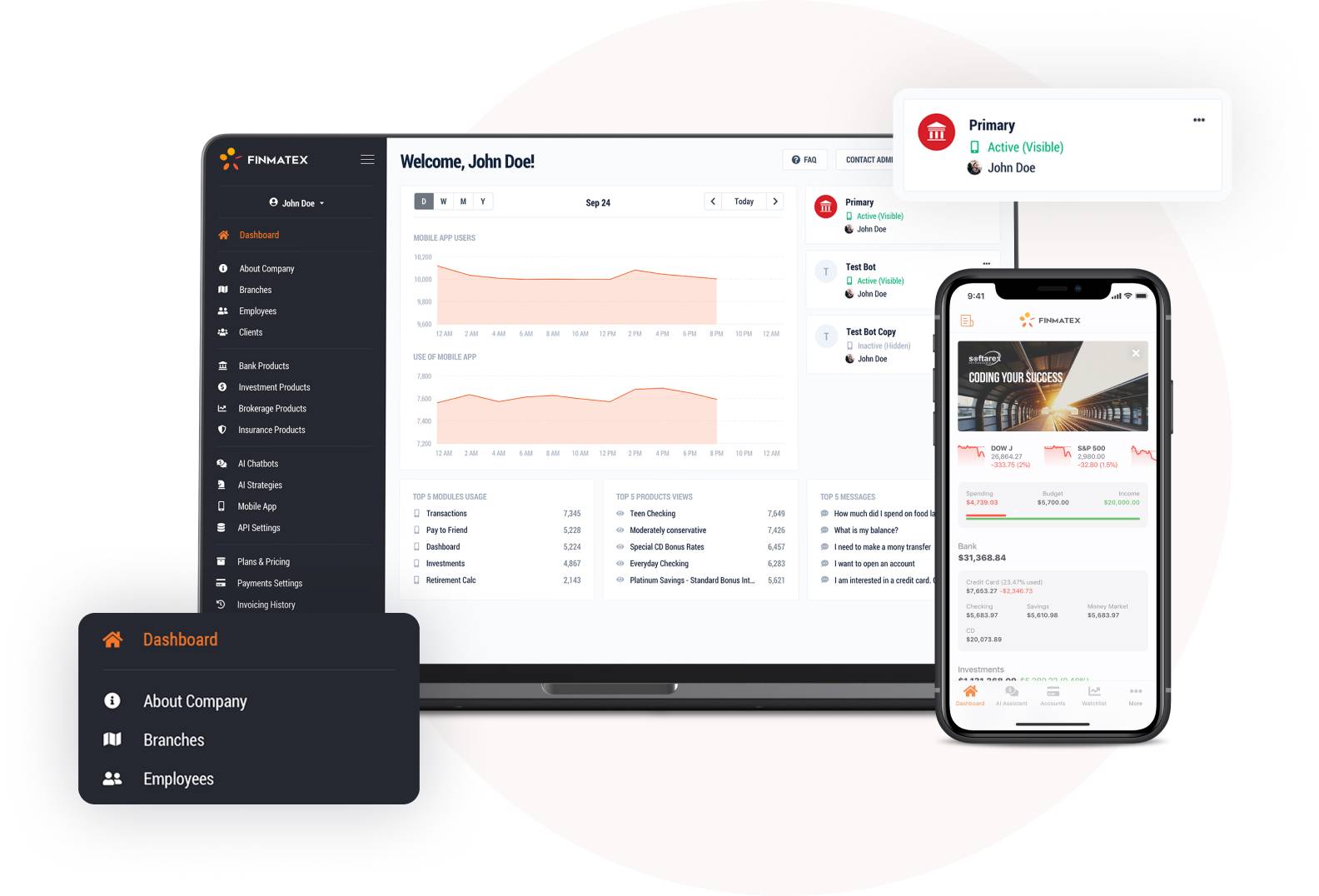 Platform Features
Administrative Web App for Your Organization
Mobile app configurations and branding
Financial products management to present in the mobile app
Chatbots designer to automate communication with your clients in the mobile app
Clients and employee management
and much more…
Custom branded Mobile App for Your Clients
Marketplace with your
products
Personal finances
management
Saving and banking
Chatbots
Mobile check deposit
Push notifications
and more…
Platform Finmatex can be customized by separate agreement with Financial organization.
OUR VALUE-ADDED PROPOSALS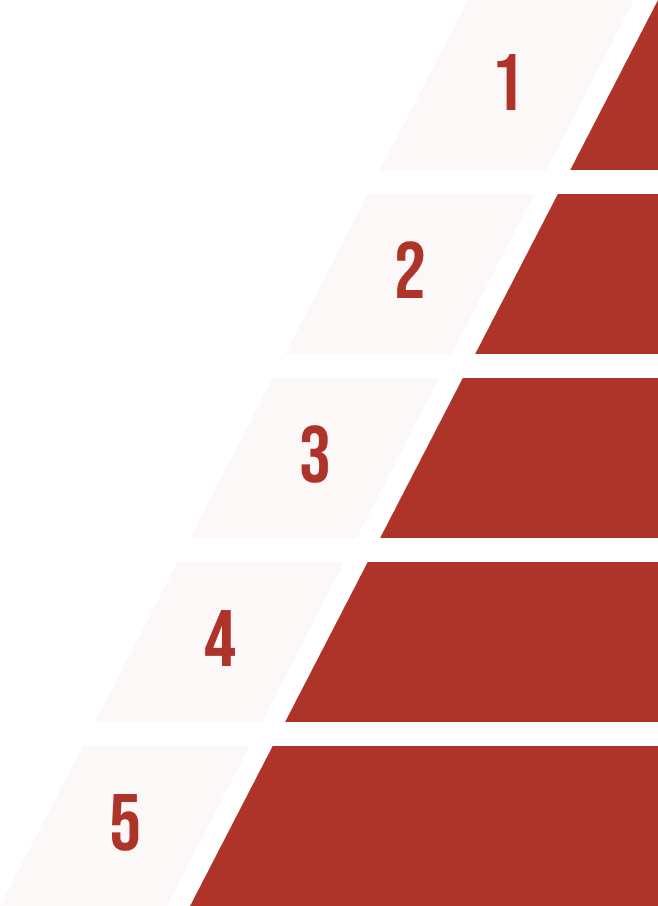 Cost-effective solution

PLATFORM FINMATEX helps not only to significantly save on the mobile banking development. You also receive a tool that will save you on customer service, support, and advertising.

Full Customization

The Platform is delivered together with the source code. The Financial Organization can modify it itself or request our team to do it.

Short time to market

You can launch mobile banking in 3-5 months!

Wide set of features and high level of security

The Platform provides a large set of features available for end-users, including AI-based features. The Platform follows privacy and security standards such as SOC 2.

Easy handling by your team

Manage and modify chatbots, products info, ATM and branches map using an administrative web app without any development.
PLATFORM CUSTOMERS
BANKS
CREDIT UNIONS
INVESTMENT FUNDS
FINANCIAL ADVISORS
Your organization may annually save up to
сan be saved by transferring routine manual operations to mobile banking
can be saved on the advertisement for new products and services aimed at existing clients
can be saved on client support in call centers
can be saved on mobile banking development
Security
PLATFORM FINMATEX meets the most relevant international security and privacy standards:
Compliance: our platform follows privacy and security standards such as ISO 27001 & SOC 2

End-to-end encrypted and authenticated communication

Full traceability in all operations​

Multi-factor authentication​
Business model
One-time License Fee
includes platform integration with existing IT systems of the Financial Organization, personnel training, system launching and 12 months of maintenance, the source code for the platform with non-exclusive rights, and the ability to customize it.
Platform maintenance costs 20% of License Fee per year.
It entitles you to product support and software updates.
Any platform customization can be done by Softarex based on additional agreements.